Search
APV MINI-LAB 8.30H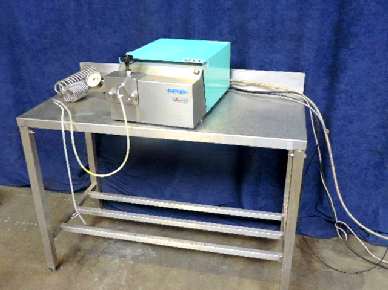 Homogenisers
High pressure homogenisers
STN9409
APV
MINI-LAB 8.30H
-
-
10 liter per hour
APV Rannie High Pressure Laboratory Homogenizer. Model: 8.30H. Single stage manual valve assembly. Working pressure: max 1.000 bar / 14,500 PSI. Minimum test sample approx. 120 ml.
Request inquiry
Back to the overview
Order item, or not found?
Get in touch with us directly and we will arrange it for you.