Butter / Margarine packing
Back to overview See our stock
Product group description butter packaging machines and margarine packaging machines
Automatic packing machines for pasty products such as butter, margarine, spreads, fats, pastes, etc.
Packaging
Product is wrapped in film or parchment paper. The wrapping method is illustrated below.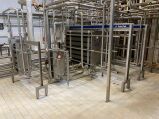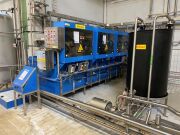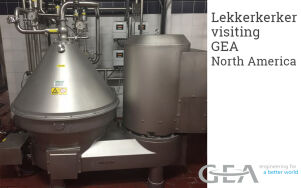 For the filling of butter in a pot or cup please see our range of filling/packing machines.
Range description dosing and wrapping machines
Shrink wrapping machines and accessories. Mini (7 grams per pack) to bulk (25 kilos per pack).
Main dosing and wrapping machine manufacturers
Benhil, SIG Ecopack, Hassia and Corazza (all now part of IMA Dairy & Food)
Kustner
Trepko
Vezzadini
APV model: FMG
Bock & Sohn
Schäfer & Flottmann
Gerstenberg
Options in addition to normal refurbishment
Modernisation of the machine up to current safety and hygiene standards. Addition of date with coding equipment with a hot foil printer or inkjet printer. Addition of paper centre unit (this can determine the position of the film using photocell detection with pre-printed film). Extension with an extra format set for different formats. Extension with semi-automatic cardboard filler. Addition of automatic lubrication system. Options such as rest tube, compensator (CIP-cleaning; Cleaning in place), valves, filter for margarine. Addition of a linear potentiometer on the compensator to control the frequency converter of the feed pump (4-20 mA signal outgoing), if working with butter and a direct connection. Construction of machine on a stainless steel frame. Addition of photo cell on the conveyor belt for traffic reporting and communication with the packing system. 
Our standard machines for wrapping which we usually have available and are always looking for:
 7-25 gram mini portion machines
Benhil Multipack 8304 – 6,600 packs/hour
Corazza FB220 or FB230 – 15,000 packs/hour
Benhil Multipack 8358 – 21,000 packs/hour

 50-250 gram
Benhil Junior 8311 – 2,400 packs/hour
Benhil Multipack 8340 – 4,200 packs/hour
Benhil Multipack 8380 – 4,800 packs/hour
Benhil Multipack 8362 – 13,200 packs/hour
SIG FD165 / Ecopack FD165 – 9,900 packs/hour

 50-500 gram
Benhil Multipack 8345 – 4,800 packs/hour
SIG F100 / Ecopack F100 – 6,000 packs/hour
SIG FD140 / Ecopack FD140 – 8,400 packs/hour
For more information click on above models. 

If you are looking for a butter packing machine of a margarine packing machine, go to Machines wanted.
Do you have a butter/margarine packing machine for sale? Go to Sell your machines.
Pictures of delivered machines: