Search
Tebel Tebelmatic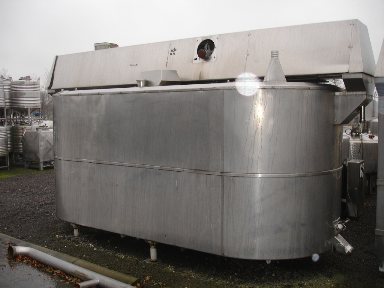 Cheese equipment
Cheese equipment
STN5724
Tebel
Tebelmatic
226710/2
1972
10000 liters
Closed cheese vat, double jacketed and insulated. Whey suction device (strainer) from top and outflow valve. Length: 5.10 mtr, width: 2,02 mtr and height: 2,80 mtr. STN5723 similar cheesevat.
Request inquiry
Back to the overview
Order item, or not found?
Get in touch with us directly and we will arrange it for you.