Search
Ostermeier Tilsit 350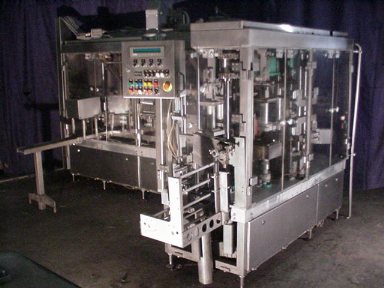 Filling and packaging machines
Carton filling machines
STN56
Ostermeier
Tilsit 350
1130910
1991
300 packs per hour
Fully automatic forming, sealing and filling. Gravity, time filler CIP for 5 ltr cartons gable top, possible to make flat top cartons. Products: cream, milk. Including spare parts, electronic panel with PLC Siemens S5, display LAUER and documentation in German. Dimensions carton: 5 liter, 140 x 140 x 240 mm. Products: cream, milk.
Request inquiry
Back to the overview
Order item, or not found?
Get in touch with us directly and we will arrange it for you.