Search
Packo PIB 25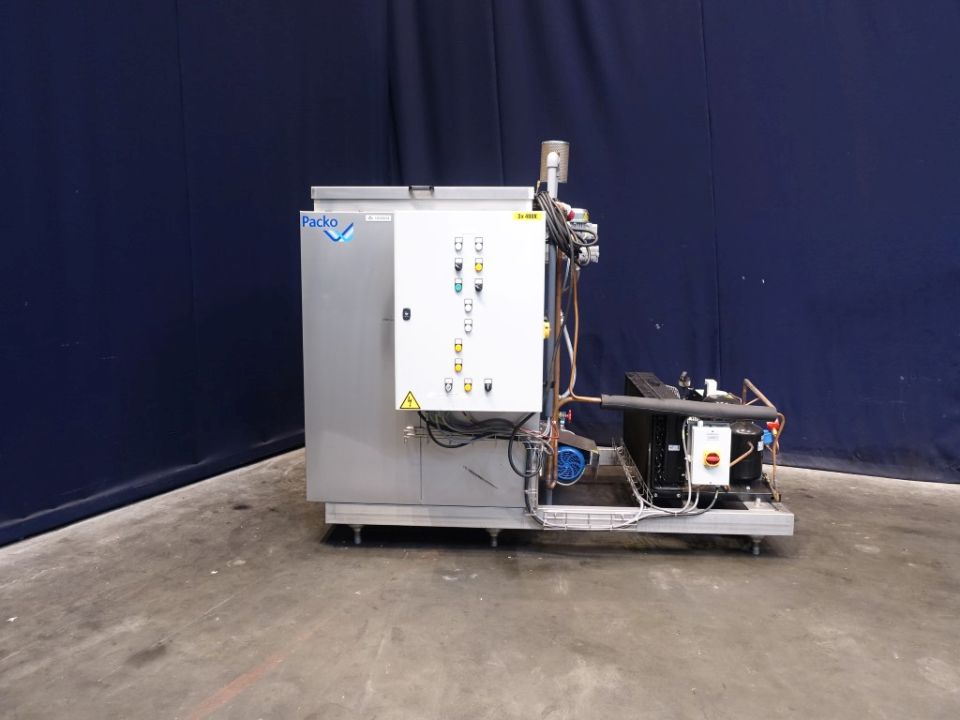 Other equipment
Cooling equipment
STN14324
Packo
PIB 25
PIB00675 - 69291
2014
22.160 capacity
Icebank to make and store icewater. Capacity: 25,8 kWh / 22.160 kcal. Amount of ice: 277 kg. Amount of water (without ice): 1.154 liter. Including buffer icewater tank with a coil around which ice is build, a blower to create more surface because of air bubbles in the ice, Freon compressor (R404A). Electricity: 400 V - 50 Hz - 3 Ph - 10,9 kW. Dimensions: 175 x 140 x 200 cm. Weight: 320 kg.
Request inquiry
Back to the overview
Order item, or not found?
Get in touch with us directly and we will arrange it for you.