Search
Tetra Pak VTIS I-8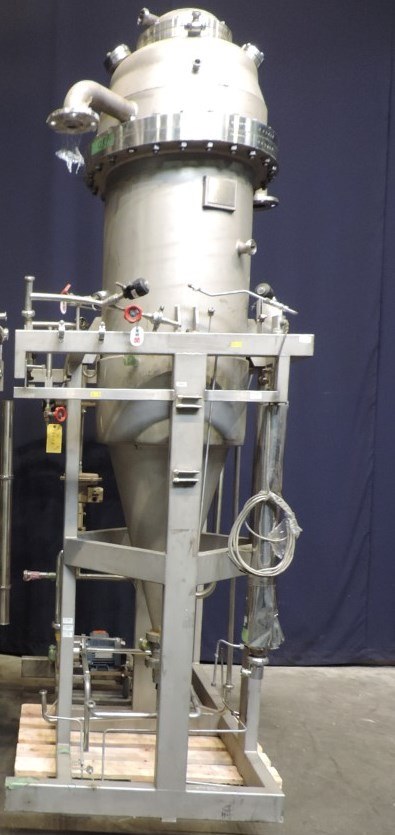 Aseptic / UHT / ESL
ESL / UHT units
STN13003
Tetra Pak
VTIS I-8
32142-4584
2011
- liter per hour
Infusion chamber for injecting steam direct into the product in an aseptic processing unit for continuous UHT treatment. Temperature cycle: in at 80 °C and out at 115 - 127 °C. The holding time can be controlled by the level in the infusion chamber. An Endress & Hausser level sensor is installed to control the level. There is a jacket around the infusion chamber and a water circulation system (combined with STN13005). Specially used for heat-sensitive low-acid products such as milk, enriched milk, cream, soy milk, formulated dairy products, ice-cream mix, dairy desserts as well as ESL (Extended Shelf Life) products. The unit includes framework, product and steam valves, pipes and fittings. Can only be bought in combination with STN13003 (flash vat).
Request inquiry
Back to the overview
Order item, or not found?
Get in touch with us directly and we will arrange it for you.