Search
Cryovac ST07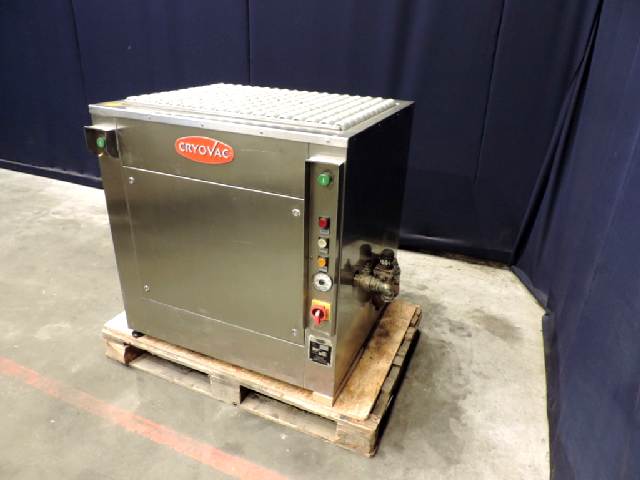 Cheese equipment
Cheese equipment
STN12851
Cryovac
ST07
71921326
1992
300 pieces per hour
Automatic hot water dip tank designed to shrink bags and to remove the wrinkles caused by the vacuum process to optimise the pack apperance and to improve the pack security. PLC controlled. Insulated water tank. Motorised conveyor for transfer packages into the machine, immerse them in the water for a pre-determined time and then discharge them. Inside measurements of the bath: 60 x 40 x 30 cm. Outside dimensions: 105 x 80 x 105 cm.
Request inquiry
Back to the overview
Order item, or not found?
Get in touch with us directly and we will arrange it for you.