Search
Simon Freres Contimalax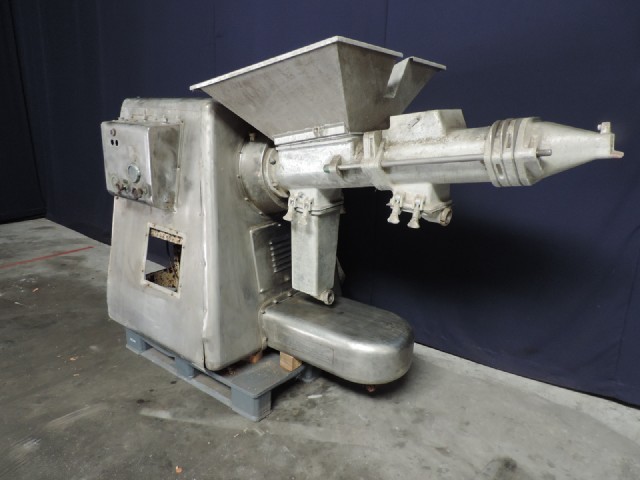 Butter equipment
Butter equipment
STN12424
Simon Freres
Contimalax
-
2.000 kilograms per hour
Continuous butter blender / reworker. The butter to be worked is placed into the mixing hopper of the machine. Taken by powerful stainless steel screws, it is brought together and given first washing. Then, it goes through an adjustable screw plate in a second compartment in which it receives a new washing. Leaving that compartment, it passes through proper gates to enter a third one where sets of plows and perforated grates perfect lts homogeneity and the finish of its paste. It can be used for soft/semi-hard or frozen butters (-10 to -15 °C). To run frozen butter, the blocks has to be divided into fractions before being placed into the hopper. Dimensions: 200 x 100 x 140 cm. Weight: 700 kg.
Request inquiry
Back to the overview
Order item, or not found?
Get in touch with us directly and we will arrange it for you.