Search
Kustner Multiforme YH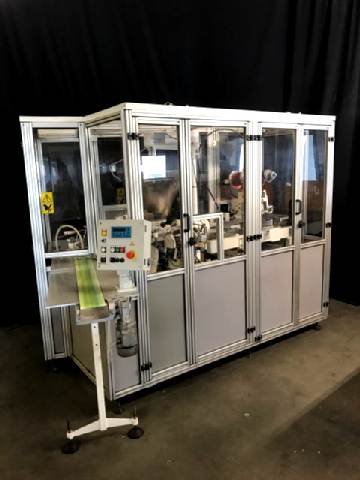 Processed cheese equipment
Processed cheese equipment
STN12275
Kustner
Multiforme YH
32212
R2010
3.600 pieces per hour
Automatic filling, wrapping and labelling machine for portioned cream cheese. Current format rectangular portions: length x width: 90 x 45 mm, 100 gram. Multiforme cells. Capacity between 40 and 70 packages per minute. Hopper of ± 57 liter with agitator. Label will be glued to the package (cold glue). Easy opening system (tear cell) for inserting of red tape into a packed portion for easy opening of the portion. Plexiglas doors around the machine for safely working. Including control panel with Siemens S7-200 PLC. Reconditioned in 2010 by Watmann, Slovakia.
Request inquiry
Back to the overview
Order item, or not found?
Get in touch with us directly and we will arrange it for you.