Search
Schutten Machines BV VSM-1000-2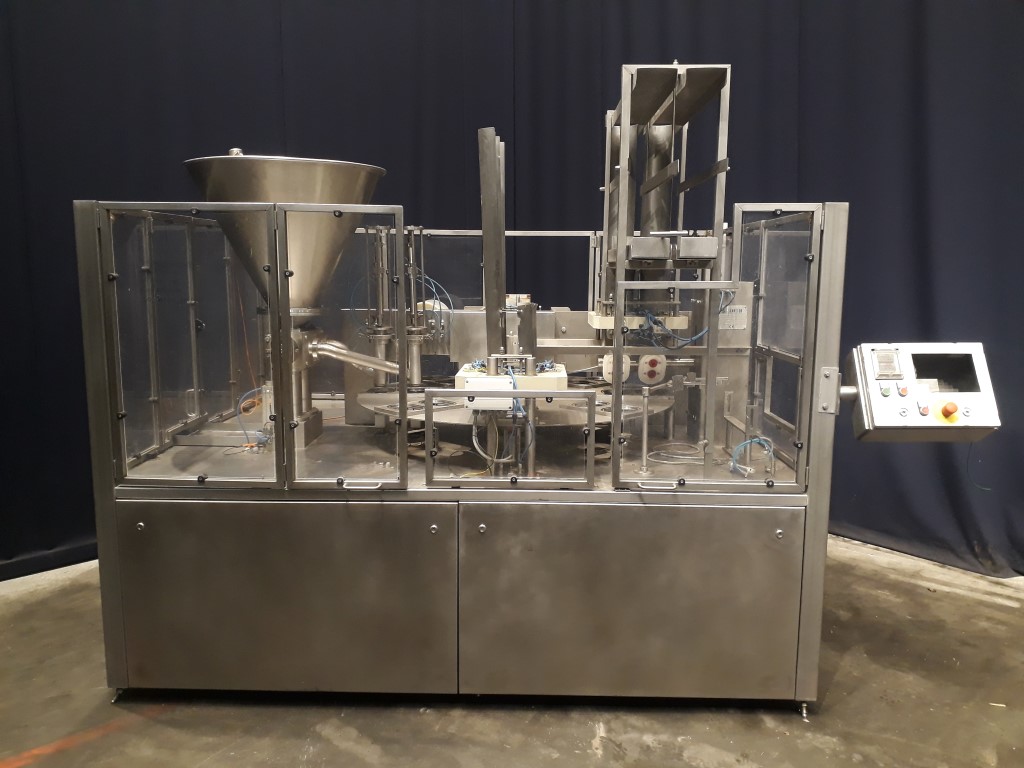 Filling and packaging machines
Cup filling machines
STN12096
Schutten Machines BV
VSM-1000-2
2004
3500 cups per hour
Rotary cup filling and sealing from the reel machine with 2 heads. Cup size oval 160 x 100 mm. Stations: Cup destacking, main piston doser (100 - 550 ml) for viscose products (pneumatic) with single jacketed hopper, sealing from the reel (film width 330 mm, no preformed seals), heat sealing and snap cap station. No outfeed conveyor. Machine has plexiglas safety guards. Easy format change. Controls: PLC Siemens S7-300 without operation panel. Electric scheme available. Total dimensions: 3050 mm x 2050 mm x 2300 mm.
Request inquiry
Back to the overview
Order item, or not found?
Get in touch with us directly and we will arrange it for you.