Search
Alfa Laval MRPX418SGV-34C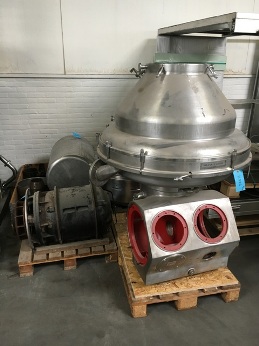 Separators
Other separators
STN11576
Alfa Laval
MRPX418SGV-34C
2951569
-
13.000 liter per hour
Bactofuge with Bowl (4 nozzels). Clar¡fication of milk to remove bacteria. Designed for continuous operat¡on and ClP. Bowl speed: 4.150 rpm. Brook motor: 37 kW - 124/72 A - 220/380V - 1440 rpm. Motor cover. No base frame. No cyclone/collecting tank. No infeed pipe with pump. No counter pressure valve milk. No OWM or manouvering water valves. No control panel. No set of maintenance tools with ring key. Machine complete dismantled.
Request inquiry
Back to the overview
Order item, or not found?
Get in touch with us directly and we will arrange it for you.