Search
Hamba BF5012/2 Glass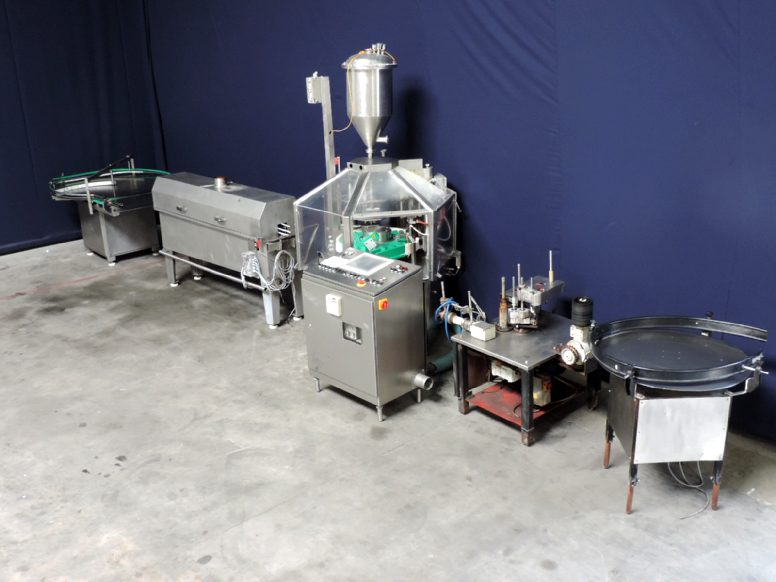 Filling and packaging machines
Bottle filling machines
STN11540
Hamba
BF5012/2 Glass
5451
1990
- pieces per hour
Rotary, 2 head, piston filler with hopper for viscose products in glass jars. Closing by heatseal foils. Previously used for 150 gram of yoghurt. Diameter of the jar (neck): 50 mm. Height of the jar 86 mm. The machine is mechanic controlled, CIP cleanable. Plexiglas covers and a control panel with PLC (Siemens S5). Including outfeed rotating table diameter 90cm. Total dimensions (L x w x H): 110 x 110 x 105cm (to take off manual the filled bottles). Rinser with infrared drying and interconnecting conveyors are excluded Total dimensions (L x w x H): 220 x 78 x 133cm. Only electric scheme available of this line. Total dimensions Hamba filler (L x w x H): 155 x 135 x 270cm. excluding infeed rotating table.
Request inquiry
Back to the overview
Order item, or not found?
Get in touch with us directly and we will arrange it for you.