Search
- M930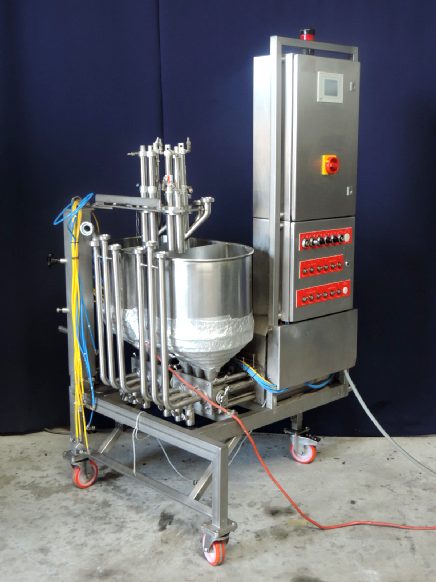 Filling and packaging machines
Dosing machines
STN10913
M930
14203008
-
-
6 head pneumatic dosing pump, volume adjustable 50-125ml, 2 sets of 3, with 2 hoppers. Complet with control panel year : 2006, PLC (Hitachi) and touch screen HMI, possible by external input to start a dosing. Unit mobile on wheels. Now used to dose 2 portions with 3 flavours next to eachother for viscose products. Can easily be adapted to 6 independend dosings.
Request inquiry
Back to the overview
Order item, or not found?
Get in touch with us directly and we will arrange it for you.