Search
Swep B60Hx30717-SC-S 2''+2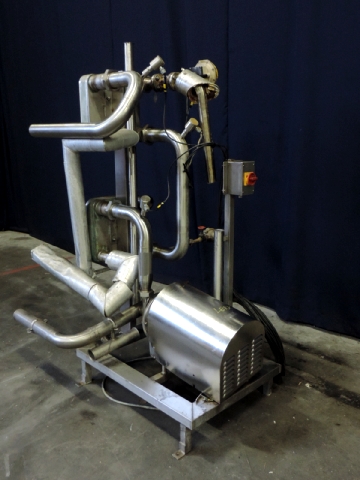 Heat exchangers
Plate heat exchangers
STN12264
Swep
B60Hx30717-SC-S 2''+2
2060676020063
2006
40.000 liter per hour
Hotwater set exisiting out of 2x plate heatexchangers (SWEP, temperature 155 °C, pressure 31 bar, volume 3,1 liter), centrifugal pump (Packo, FP2740-160/752, 43 m3/h, pressure 3,1 bar, year 2006, serialnr 63137, motor 7,5 kW) and Samson steam valve. Outside dimensions: 150 x 160 x 200cm.
Request inquiry
Back to the overview
Order item, or not found?
Get in touch with us directly and we will arrange it for you.