Search
Simon Freres Bac Broyeur BCC 25/380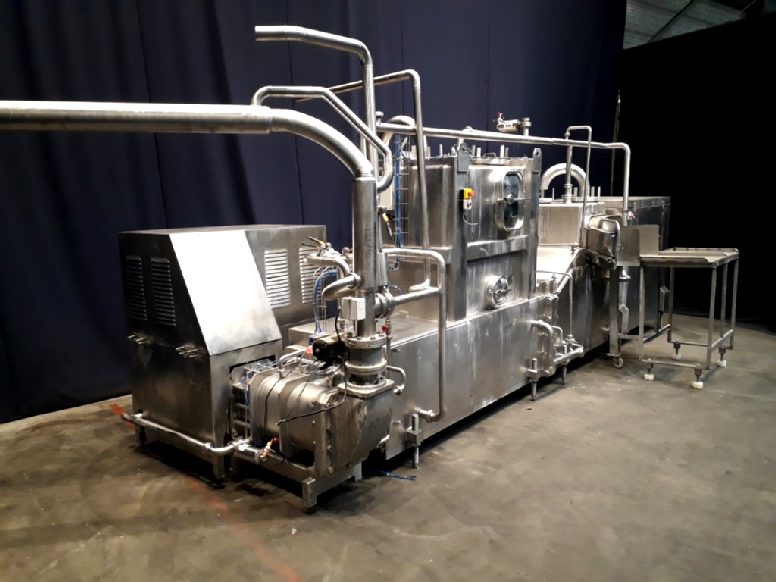 Butter equipment
Butter equipment
STN12170
Simon Freres
Bac Broyeur BCC 25/380
1992
5000 kilograms per hour
Butter reworker for cooled butter (average 0 °C), double jacketed, with 2x augers, main motor 11 kW, feeding trolley and 1 twin screw outfeed butter pump with a motor of 22 kW. Total dimensions of the machine: 625 x 170 x 230 cm. Part of a complete butter reworking line for cold stored or imported butter with the possibility of precisely adjusting the moisture content by injection culture or brine water, blending 2 different butters from 2 different reworkers, vacuum working to reduce the air content, working/softening and blending any product with a consistency similar to that of butter. Complete with all valves, piping, framework, round open return vat, CIP cleaning set and control panels (STN12170 till STN12173).
Request inquiry
Back to the overview
Order item, or not found?
Get in touch with us directly and we will arrange it for you.