Search
Armanni Carrello Elevatore Alfa Small SL 12V 55/16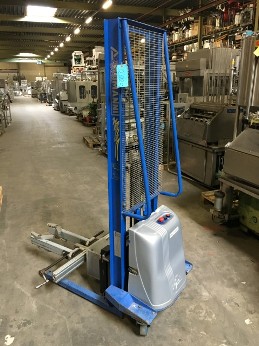 Other equipment
Miscellaneous Equipment
STN12025
Armanni
Carrello Elevatore Alfa Small SL 12V 55/16
35891
2004
500 kg
Roll lifting and turning device, previously used to put reels of foil on a Hassia machine. Rated capacity: 500 kg. Capacity at maximum lifting: 500 kg. Max lifting height: 1600 mm. Electric controlled with battery. Mobile.
Request inquiry
Back to the overview
Order item, or not found?
Get in touch with us directly and we will arrange it for you.