Search
Waukesha 18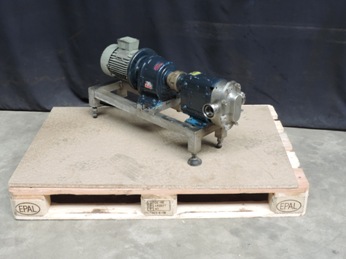 Pumps
Lobe rotary pumps
STN11445
Waukesha
18
93121
-
400 liter per hour
Duo lobbes, diameter 81 mm. Displacement per revolution: 0,12 ltr. Nominal capacity 7,5 m3/h. Pressure up to 13,8 bar. Connections: inlet/outlet: 38 mm DIN. Current motor: 0,75 kW - 1,95 A - n1: 1400 rpm, i=25, n2: 56 rpm. Frame mounted.
Request inquiry
Back to the overview
Order item, or not found?
Get in touch with us directly and we will arrange it for you.