Search
APV TB 1000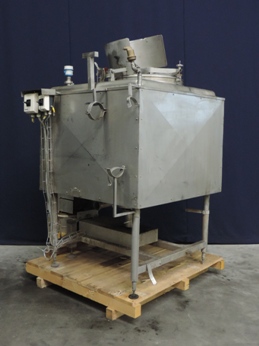 Powder processing / packing
Powder dissolvers
STN11331
APV
TB 1000
-
-
1000 liters
Liquiverter: Tank volume: 1.000 ltr, doublejacketed and isolated, 1 spray bowl for cip, level and temperure sensor. Liquid ingrediënts inlet and Manhole top round 60 cm. Motor: 18kW - 1450 rpm - 36 A. Inner dimensions: 116 x 116 x 80 cm. Total dimensions 180 x 146 x 217 cm.
Request inquiry
Back to the overview
Order item, or not found?
Get in touch with us directly and we will arrange it for you.