Search
- 23/74 CS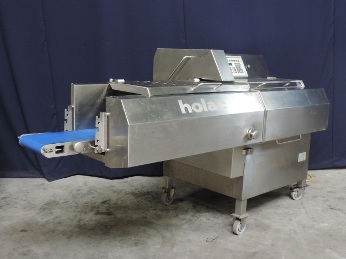 Cheese equipment
Cheese equipment
STN11298
23/74 CS
283-03-17
2001
200/400 cuts/h
Flexible portion cutter with hydraulic product infeed and intelligent machine control, it can portion the product into groups with the same or different slice thicknesses. First-cut control and dividing-option are other functions that optimise the yield. The C2 model is perfectly suited for soft and boneless products. Integrated infeed and outfeed conveyors optimize the transport process to and from the blade. Loading dimension 230x230x740 mm, Power 4,5 kW, Weight 460 kg, Dimensions: 250 x 105 x 125 cm.
Request inquiry
Back to the overview
Order item, or not found?
Get in touch with us directly and we will arrange it for you.