Search
- 04/0382B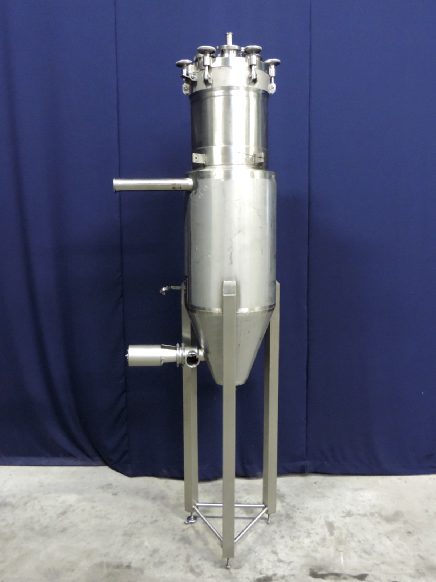 Processed cheese equipment
Processed cheese equipment
STN11168
04/0382B
1343. A/FV 3603
2005
225 liters
Vacuum tank. Flat to the side. Bottem product outlet, 3" tryclamp. middel-inlet 3" tryclamp, bottem-side outlet with pneumatic side valve 3 "tryclamp. Top connections 5 x tryclamp 4". Connections for: pt-100 temp sensor, pressure transmitter, high and low level, 1 cip spray bowl, manhole in top/side round diameter 45 cm. 3 Adjustable feet. Innner dimensions of tank: cylindrical height 136 cm, cylindrical and conical height 170 cm, diameter 45 cm. D.P.: 400kPa and FULL Vacuum Int., T.P.: 600kPa. Design temp.: 152°C. Outer dimensions lxwxh: 96 x 62 x 312 cm.
Request inquiry
Back to the overview
Order item, or not found?
Get in touch with us directly and we will arrange it for you.