Search
A & F 720-4-23W/8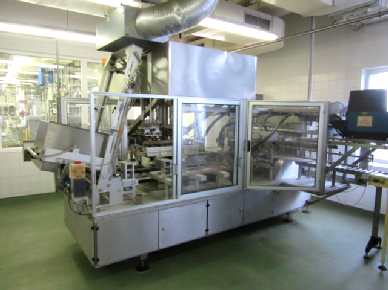 Filling and packaging machines
Packers
STN10721
A & F
720-4-23W/8
97090A
1998
480 boxes per hour
Wraparound packer for cups. Pack scheme 2x3 (4 layers heigh @ 500 gram and 8 layers heigh @ 250 gram). Time needed per box: 7,2 seconds. Machine can handle 200 cups/min. Including control panel with Siemens S5 PLC controls, Nordson 3500 hotmelt unit, infeed conveyor, split 2 by 2 and outfeed conveyor for the carton boxes.
Request inquiry
Back to the overview
Order item, or not found?
Get in touch with us directly and we will arrange it for you.