Search
Netzsch 2NL30A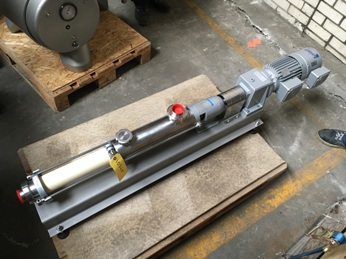 Pumps
Eccentric screw pumps
STN10345
Netzsch
2NL30A
-
1987
1150 liter per hour
Reconditioned screw pump. Motor 1,5 kW - 3,5A - 1400rpm. Connections: inlet 2'' / outlet 2" DIN. Forced cooling. New rotor and new stator (silicon). Testrun with water: 1.150 ltr/h, 50 Hz, 0 bar. 100 ltr/h @ 5,0 bar.
Request inquiry
Back to the overview
Order item, or not found?
Get in touch with us directly and we will arrange it for you.