Search
Waukesha 034U1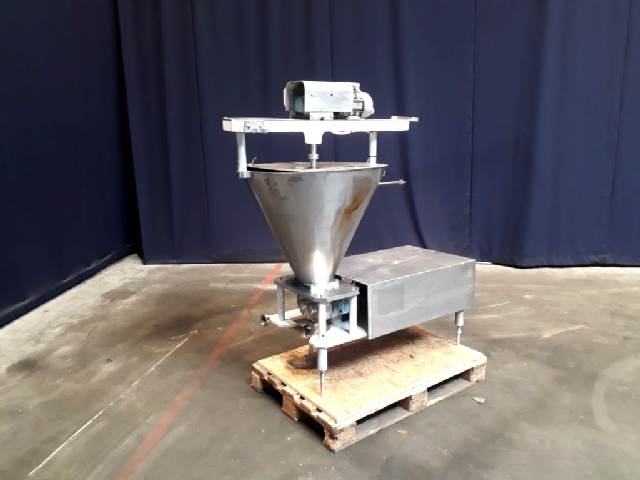 Pumps
Lobe rotary pumps
STN13109
Waukesha
034U1
118946
-
1.470 liter per hour
Lobbe pump with duo stainless steel lobbes. Diameter lobbes: 110 mm. Design pressure: 13,8 bar / 200 PSI. 0,227 liter displacement per revolution. Maximum speed 400 rpm. Maximum capacity 5.400 ltr/h. Current motor: ± 2,2 kW (typeshield unreadable), n2: 108 rpm. Frame mounted. Jacketed hopper of ± 95 ltr with scraper agitator (Motor 0,37 kW). Stainless steel cover over electric motor. Connection inlet 171 x 44 mm and outlet 2'' ISS. Total dimensions: 1,6 x 0,9 x 1,6 mtr.
Request inquiry
Back to the overview
Order item, or not found?
Get in touch with us directly and we will arrange it for you.