Search
Stephan UMM-SK80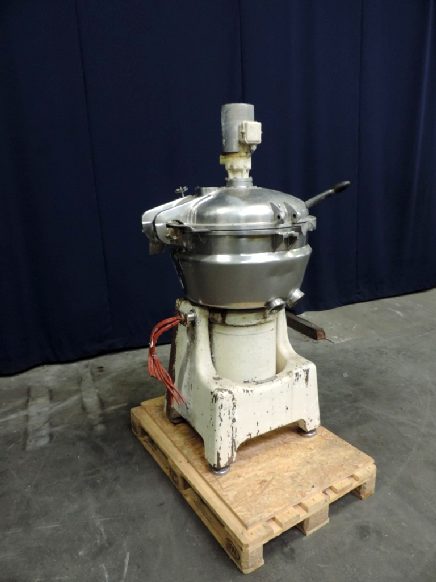 Processed cheese equipment
Processed cheese equipment
STN12320
Stephan
UMM-SK80
-
80 liters
Universal vertical cutter / melter / cooker with vacuum system. The main product bowl is double jacketed for cooling or heating and has 3 built in ports for injecting steam directly into the bowl. PT-100 sensor in the bowl. Manual lid opening. Outfeed valve repositioned because of repair, no pneumatic outfeed valve. The lid has 3 manual tightening clamps. 2 agitators: 1 scraper agitator and 1 mixer / homogenize knife. Pressure in bowl vacuum up to + 1,5 bar overpressure. Maximum temperature: 127 °C. Jacket: 2 bar, 12.5 liter, 132 °C.
Request inquiry
Back to the overview
Order item, or not found?
Get in touch with us directly and we will arrange it for you.